Porsche Rennsport Australia Festival - May 2013
Great racing, great cars, great Porsche spirit. This sums up the Porsche Rennsport Australia Motor Racing Festival. Porsches old and new, from road and track, local and international filled Sydney Motorsport Park on the May 25 - 26 2013 weekend in celebration of all things Porsche. The racing included two one-hour Porsche Carerra Cup enduros, Porsche historic sport car races and historic Porsche demonstration runs. In all, more than 240 Porsches took to the circuit during the weekend and together with privately owned cars the total number of porsches at the Park was estimated to exceed 500. Click on the image for a larger version.
Jim Richards' Targa Tasmania Porsche 911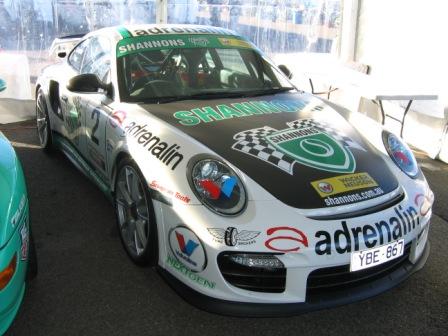 Seven-time Bathurst winner Jim Richards has been an ardent Porsche enthusiast since he first raced a front-engined 968 CS back in 1993, but his many successes have come in series 911 models. Richards is the undisputed king of Targa Tasmania, having won the event a record eight times and Targa West twice in Porsches and finished 4th this year in the Targa Tasmania Modern Competition in the above 2011 model 911 GT2 RS.
Porsche RS Spyder - 2006 LMP2 class winning Prototype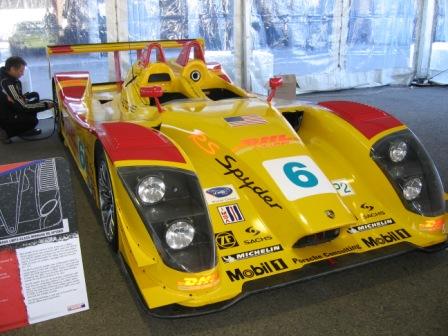 Best known for its success in the American Le Mans Series (ALMS) against its more powerful LMP1 rivals the 480hp RS Spyder prototype was the first new project built by Porsche exclusively for racing since its successful 1998 24 hours of Le Mans campaign with the Porsche 911 GT1. The #6 RS Spyder made its debut in 2005 and competed in 11 races over the 2005-06 ALM Series, in which time it claimed four LMP2 victories and never finished outside the top three position in its class. The RS Spyder also has an Australian connection, with Ryan Briscoe competing in one of the Penske team cars during the 2007-08 ALMS in which time he scored four LMP2 class race wins and two outright victories.
Porsche 936/81 Spyder - 1981 Le Mans winner
This Porsche 936/81 Spyder is the actual winning car from the 1981 Le Mans 24-hour race, when driven by Jacky Ickx and Derek Bell it qualified on pole position and won the race by 14 laps. The car's entry in 1981 was a last minute decision and it was pulled out of the Porsche Museum where it was on display with the similar 936 Spyders that had won the 1976 and 1977 Le Man races and updated for the 1981 event.
Porsche 935 K3 Turbo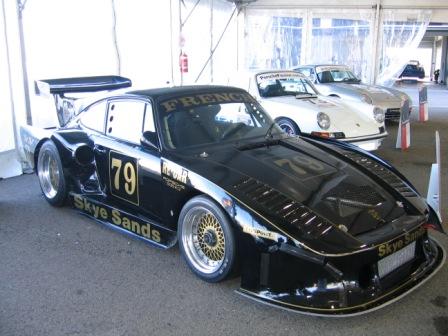 In 1984 Rusty French commissioned Porsche Cars Australia to turn a factory prepared 935 shell into a 935 K3, using a full Kremer K3 body kit and genuine 935 running gear. French raced this "K3" with success in the 1984 Australian GT Championship and then the 1986 and '87 Sport Sedan/GT series and it is this car that was displayed at Rennsport.
Porsche 956C-118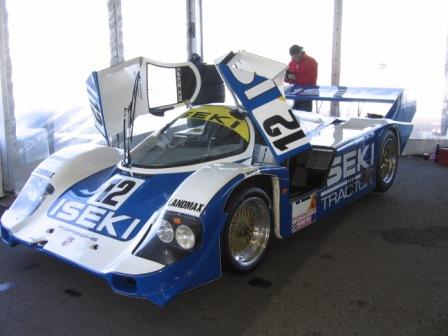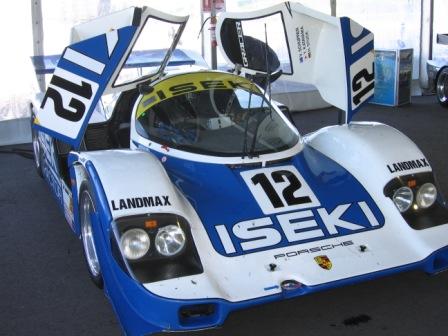 The Porsche 956 and its variants were built to dominate the Le Mans 24 Hour and after seven Le Mans victories, five Daytona 24 Hour wins, six driver world championships, five manufacturer and team world championships and four IMSA series championships these cars earned the title of the most successful race car of all time. The example displayed, 956-118 was the last of the customer Porsche 956's built. Campaigned successfully by Australian Le Mans winner Vern Schuppan in the Japanese Sports Car Championship in 1984/85/86.
Porsche 996 RSR - Le Mans/ALMS Class winning car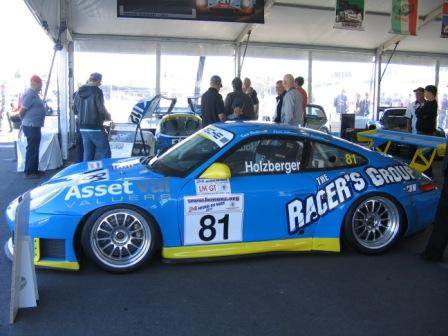 The Racer's Group from San Francisco bought this 996 series RSR from Porsche in 2002 and entered it in that year's Le Mans 24 hour race. It won it's class and finished 16th outright. Throughout 2002 and 2003 it was the main car used by the Racer's Group to win it's class in the American Le Mans Series, while it was also a front runner in the Rolex Grand-Am Series. The car was bought by Australian enthusiast Phillip Holzberger in 2005 and is presented in it's 2002 Le Mans car 81 livery.
1959 Porsche 356 Carrera GT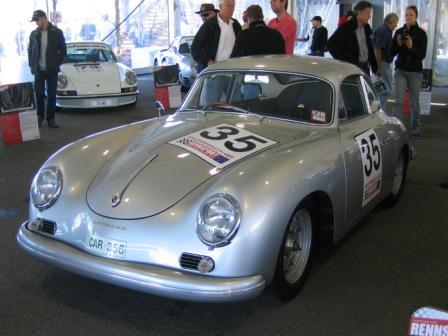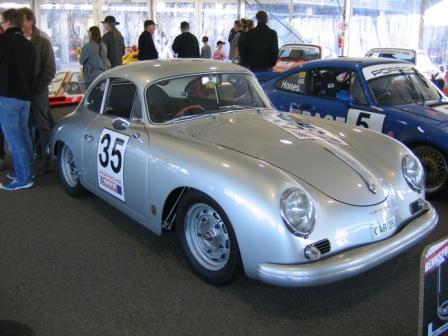 The stunningly simple and beautiful 1959 Type 356A 1600 Carrera GT was the first Porsche to be accorded the now-hallowed Carrera GT nameplate. With it's lack of sound deadening, stripped-for-action interior, perspex rear and side windows, aluminium opening panels and gutsy Type 547 1587cc quad camshaft four cylinder engine, it empowered private owners to follow in the wheeltracks of Porsche factory drivers in GT races and rallies. The above car was built to special order with RH drive and imported to Australia in 1959. After an interesting and relatively bruise-free life it was totally restored in the mid 90's and after being acquired by the Porsche Museum in the late 90's, the car has enjoyed regular outings in Australian classic rallies and historic motor racing events.
2013 Porsche 911 GT3 Cup Car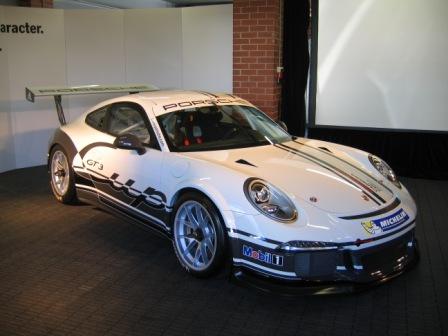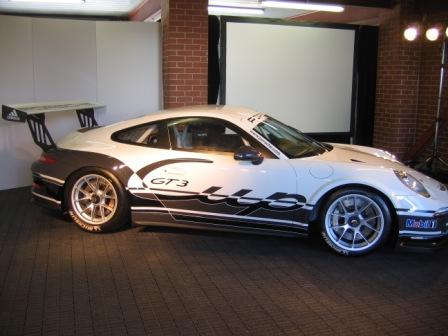 The 2013-spec Porsche 911 GT3 Cup is based on the lightweight 911 GT3 RS (997) street sports car. However, the cup car can not be approved for road use. With over 2,200 Cup cars sold over the years it is the undisputed number one amongst customer racing teams all over the world. Currently the 911 GT3 Cup competes in 19 Porsche brand trophy series worldwide. Moreover it is run in various GT race series and at endurance events.
Various Porsches on display